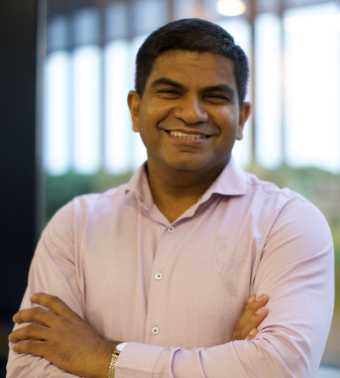 Associate Prof. Nagaendran Kandiah
MBBS, FRCP (Edinburgh), FAMS (Neurology)
+
Prof Nagaendran Kandiah is a Senior consultant neurologist. He holds a clinician scientist position with the National Medical Research Council of Singapore, He holds several national grants investigating these research areas with a focus on neuropsychology, MRI, functional MRI and cerebrospinal fluid studies. He is also the chairman of the Neurocognitive and Research Training Consortium of Southeast Asia (NRTC-SEA). He was the chair of the Singapore Ministry of Health, Clinical Practice Guidelines for Dementia (2013-2018). In his free time, he enjoys doing carpentry work and his most gratifying work was a plant house he built together with his 11-year-old son, which now stands proudly in his home.
We perform cognitive assessments and associated analyses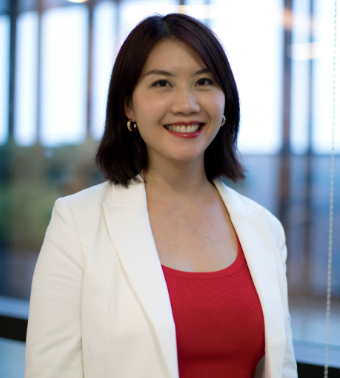 See Ann Soo
Masters in Clinical
Applications of Psychology (UK)
+
I am a research associate with 7 years of experience working in clinical settings conducting assessments and therapy for people with neurodevelopmental, mood and behavioural issues. My research interests include exploring the cardiovascular and lifestyle risk factors that contribute to cognitive, mood and behavioural changes. I am passionate about exercising, enjoying good food and being an awesome mommy to my baby girl!
Jin Leow
Graduate Diploma in Clinical
Psychology (Australia)
+
I am a research assistant, and I have a background in clinical psychology. I enjoy clinical, research and statistical work, and my research interests include cognitive resilience, preventative medicine, and digital health and cognition. As an ardent believer in mind-body wellness and work-life balance, I spend my free time at the gym, yoga studio and beach.
Translational Cognitive Neuroimaging
We perform MRI and associated analyses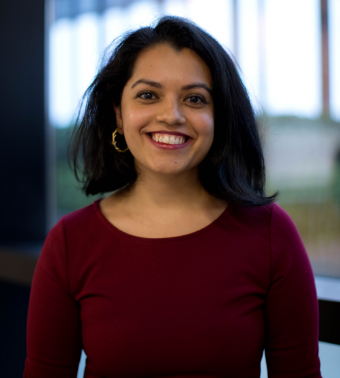 Dr Ashwati Vipin
PhD in Neuroimaging in
Dementia (Duke-NUS)
+
I am a Research Fellow and my key research interests lie in delineating early brain changes that predict the onset and progression of young and late-onset dementia using multimodal neuroimaging techniques and how they relate to neurocognition and fluid biomarker profiles. When I am not exploring the human brain, I enjoy diving into fiction with some coffee and my dog. I also immensely enjoy travel, nature, photography and music, preferably all at the same time!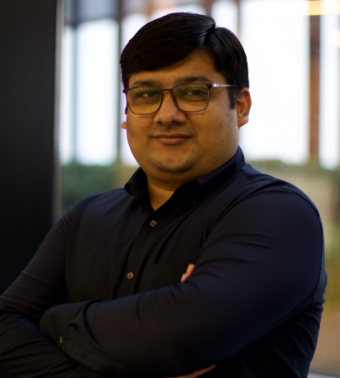 Dilip Kumar
Masters in Biomedical
Engineering (NTU)
+
As a research associate, I like to delve into novel aspects of neuroimaging and clinical neuroscience data to unravel the causes of early stages of dementia. I am particularly interested in fusing information from multitudes of MRI sequences, neuropsychiatric assessments and blood-based biomarkers to discover unknown insights along the early dementia spectrum for the betterment of dementia care. In my spare time, I like to immerse myself into sitcoms, music and cooking my favourite meals.
Translational Cognitive Biomarkers
We evaluate the expression of fluid biomarkers and conduct associated analyses
Dr Gurveen Kaur
Sandhu
PhD in Biochemistry and
Molecular Cell Biology
(Australia)
+
I am a research fellow with a focus on the elucidation of differential fluid biomarker profiles in dementia. My key research interest involves studying the impact of inflammatory processes on cognition. My hobbies include reading, listening to music, watching sit-coms and documentaries and travelling.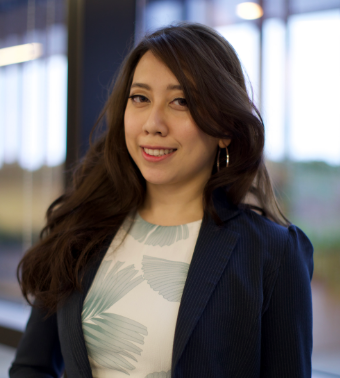 Fatin Zahra Zailan
Honours in Biomedical Science
(UK), Diploma in Nursing
(NYP)
+
I am a research assistant and principal phlebotomist. Previously, I was a registered staff nurse for over 7 years with specialization in Eye and Trauma. I am interested in studying markers that will enable us to identify pathological trajectories unique to Alzheimer's Disease within the Asian population. On top of clinical trials, it is exciting to operate state of the art technology and developing novel biomarkers that can make an impact to lives. I hope that one day, we can develop a tool that can enable healthcare facilities to diagnose dementia with precision and evolve treatment strategies in the Alzheimer's continuum. In my free time, I love spending moments with my little one, drumming and making music videos on youtube. I am also a car enthusiast and enjoy a good race!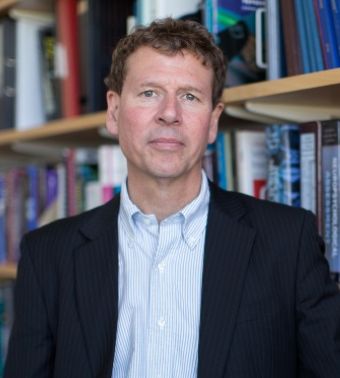 Prof. Paul Matthews
Director of the UK Dementia Research Institute Centre at Imperial College London
+
Dementia is a global and growing challenge for everyone. However, our knowledge now is largely based on studies of European or North American populations. There is an urgent need to better understand the types of dementias that affect the peoples of the Far East. The new DRCS promises a step change in this effort by bringing medical centres across Singapore together for a common mission. I feel privileged to join all of you in DRCS as an advisor as you begin this work.